Seems that a lot of developers are creating these /uses pages after discovering Wes Bos's /uses page.
My favorite of these happens to be from Jon Suh. His /uses page includes a photo, which is what I did here.
I'm finally doing big girl work at a company so I was able to upgrade everything, and will soon upgrade the iMac.
---
Gear
Let's start with my gear.
M1 Mac mini, 1TB storage, 16 GB RAM - Apple

My old iMac's hard disk, a Fusion Drive, was failing because APFS isn't good on spinning drives. The CPU constantly ran high and I couldn't get my work done. I got my old MacBook Pro back from a friend, a 2013 13" but that was much slower than the Fusion Drive 2015 iMac. This thing is a dream compared to those two machines.

MacBook Pro 13" Late 2013

Used for quickie code/blog edits and admin stuff. Too slow for anything else.

iPad Pro 12.9" late 2018 256 gb

This thing is a beast. Fast, and the industrial design is my favorite of Apple's iPads to date.

Apple Pencil

Still trying to figure out a use for it. I use it for editing videos and podcasts currently.

Keychron K2 Wireless Mechanical Keyboard

Wanted something a bit smaller and darker as the WASD really showed the grime. The backlighting is a plus. I also use it wired.

Audio-Technica ATH-MSR7BK SonicPro Over-Ear High Res Headphones

These things sound amazing. Seriously good upgrade over my previous Audio-Technica cans, the M50s.

beyerdynamic DT 990 Pro 250 ohm Headphones, Gray

My daily drivers. All-around comfort and great sound.

Drop + HIFIMAN HE4XX Planar Magnetic Headphones
Steelcase Leap Chair
Heil PR 40 mic kit

I've got a rig setup where I will use this more often than I had.

IKEA LINNMON/ALEX Desk

Every programmer needs a good desk. This one is relatively inexpensive.

Tabletop Bulb Base

Cute lamp that sits on my KALLAX bookshelf with a LIFX bulb in it.

HomePods, White

Sold my Edifier speakers reluctantly as I really had no place and no use for them 😥. UPDATE: I bought another HomePod because of Best Buy's ridiculous sale for $199 to make a stereo pair and damn. I can only turn the volume up to about 3 because it is so loud and just…awesome.

Logitech MX Master 3 Advanced Wireless Mouse - Mid Grey

The best mouse I have ever used is an understatement. Better than the original in every way.

M-Audio M-Track C-Series USB Audio Interface

This will drive a lot of audio…as well as record from an XLR mic which I have. Said I was cooking things up.

LIFX Z Wi-Fi Smart LED Strip Starter Kit

Yeah. I am on the bandwagon. I am a programmer and I want my desk to feel like a rocket ship. Sue me.

Anchor Pro by ElevationLab

Great under the desk, hide your cables, headphone rack.

IKEA Holmo 46" Floor Lamps

Where else am I going to put the LIFX Bulbs?

Logitech C920S Pro HD Webcam with Privacy Shutter

As I do more webinars, Egghead videos, and yes, soon, streaming, I need a good webcam. I have a Streaming Amazon List that I'll be adding to my arsenal in the next couple months.

Asus 28" 4K UHD LED LCD Monitor

Getting rid of the low res monitor.

EVEO Premium Monitor Arm Desk Mount
Software
VS Code
Nova Editor for macOS

Yes, I paid $$$ for a text editor. It's feature rich and native to macOS, which I usually don't care about. However, you can't deny the speed increase and easing of stress on your CPU and RAM. Plus, it's beautiful.

Oh My Zsh

I will never use a terminal without this installed.

Boom 3D

This makes everything sound amazing.

Chrome
Alfred

Workflows make this my favorite app.I can't live without it. You can find my workflows here. I have way too many, I admit.

Text Expander
Fantastical for scheduling. I pay for the premium version.
Sip for Mac for a color picker
ScreenFlow

As I get into making egghead lessons and more screencasts for tiffany.blog, I need a heavy duty piece of software to do so. Screenflow fits the bill.

StreamLabs OBS Software for Mac

Best OBS client on the Mac.

CloudApp

This is how I share bugs and other things with devs and dev teams. Also an easy way to make a gif of a feature or bug on my Mac.

Setapp

It finally has enough utilities to make it worth the subscription price for me.
---
Home Server
Yeah I am running a home server of sorts, as my fascination with Home Assistant, InfoSec, and networking/network security continues to grow.
Below is a list of the hardware I use for the rack. Click the details button to see the softare I am running on the network for server and IoT purposes.
Server software
Some of the software running on the servers6
Server Software
Racks on Racks…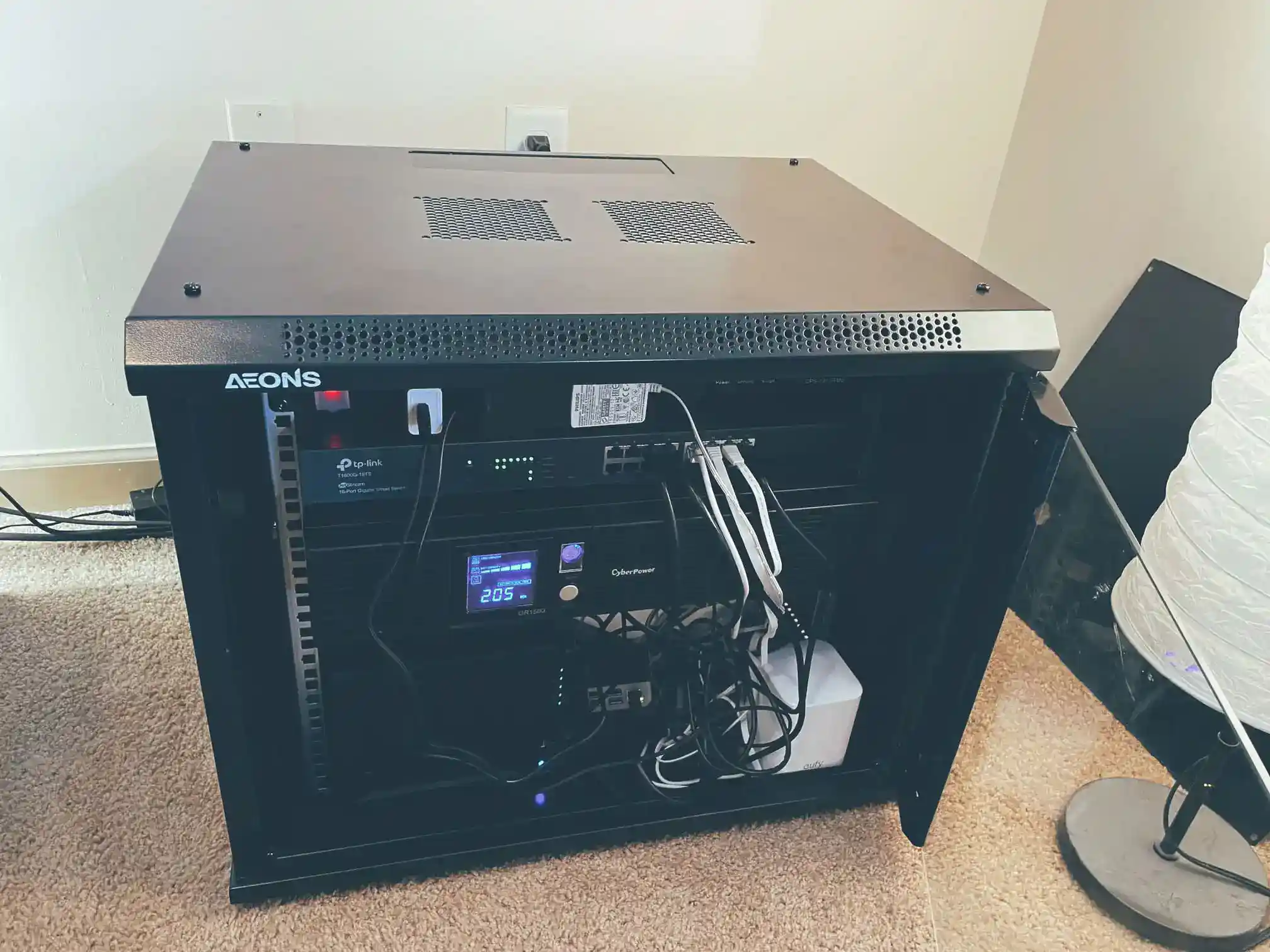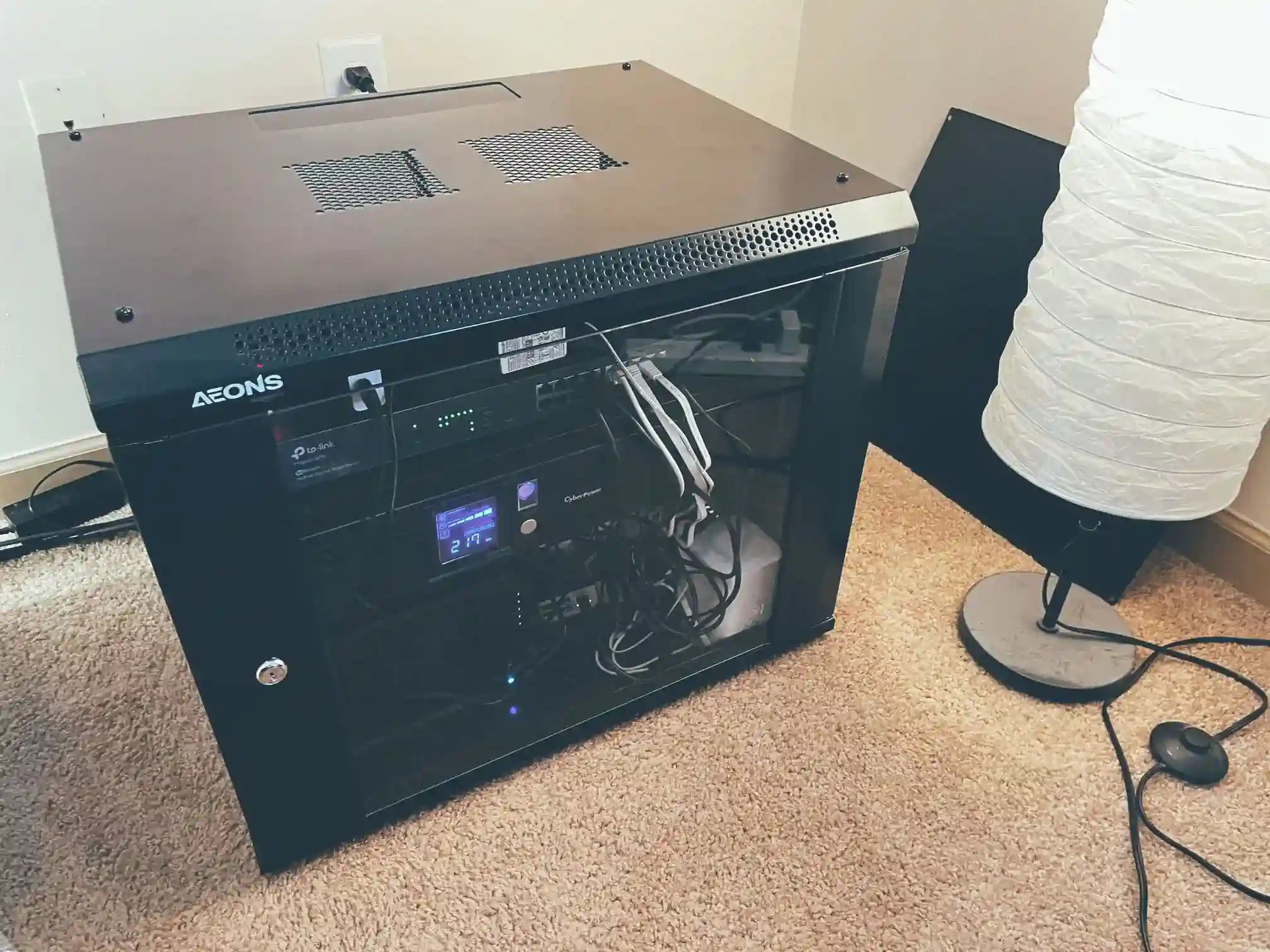 I Use a lot of software, I admit
But I use ALL OF IT.
So this is my setup and what I am currently using. You can show me your dev setup on Twitter.